Cafes and coffee shops are some of the most popular businesses to start up. It's not overly surprising – we tend to start businesses in areas that we have some familiarity in and after sitting for a long time in a coffee shop who hasn't thought "well I can do this better".

Because of this there are now a lot of independent coffee shops and cafes around. We're ignoring the big boys like Starbucks in the US and Costa and Neros in the UK. Even without these massive companies it's suddenly a very busy market place. 

Unfortunately there's only so much coffee a single customer can consume a day! A limited number of local customers + a limited amount of consumption per day means that there are natural limits on how much coffee can be sold in a certain area. And if there are a lot of coffee shops in that area there's going to be competition.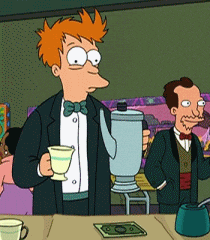 Google My Business – putting our coffee shop on Google Maps
First off your location is obviously going to be important. That's outside of our remit as digital marketers though. The only thing we can help with is advising how to get people to come a little further to find your coffee shop instead of going to the closest and most convenient. If, however, your competitor is on the ground floor of a giant office building then it's going to be tricky to pull customers out of the building and around to your site. Doable but tricky – thems the breaks.

Secondly, if your coffee, food, atmosphere and service are crap then there's not that much we can do online! In fact, you'd be better off not becoming too present online. Visibility is a double edged sword and if your flat whites are disappointing you can be sure some customers will be busily telling everybody they can. Digital marketing can work wonders but still needs a solid product to be in place.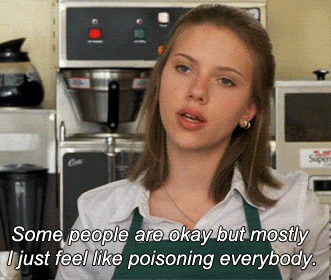 With these limiting factors in mind, let's have a look at what you can do specifically online.

First, claim your Google listing. This is super simple but many businesses don't know about it. You may get a Google Partner or similar coming to visit you to sell you these sorts of services – they tend to show up at any new business offering to set up your listing, take photos and the like. Totally fine to use them but be aware you can do most of this yourself.

Head over to https://www.google.com/business/how-it-works/

This link will be different depending on your country but you should be redirected.

From there simply go through the guided process. It's all fairly straightforward. Any information you do not know now you can go back and add later so don't sweat perfection at this point.
The main thing we want to do is finalise the process so that Google will send us a verification postcard. Google will dispatch, in the mail (yes, like the mail with stamps and envelopes and all that!) a postcard. This postcard will have a verification code on it which you can enter in your Google My Business account to confirm that you are a real business at this location.

From here you can edit your Google Maps listing, add menus, opening times, photos, special events and more. You can also see how many people have looked you up and how many people have asked for directions (and presumably come to your location). Extremely cool.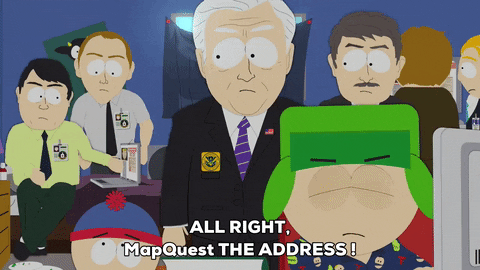 Further down the line you can actually pay Google to make you more visible on Google Maps for terms like "coffee". That's more advanced though – right now just make sure that you have your business verified so you can be visible, edit how you appear on Google Maps and start to see all the data.

Make sure to fully fill in your profile, especially adding photos. The main reason for this is that your listing will take up more space on screen. Yes, sure, pretty photos are great but everyone has pretty photos. We just need to make sure we're taking up as much on-screen real-estate as possible. The larger your listing (due to description, photos, reviews, website links etc.) the more space it takes up on screen. So make sure to fill out as much as possible in the profile so your listing doesn't look anemic.

Simple but extremely important.

2. Website – setting up a basic website for our coffee shop
Second, your website. Now that we have our Google Map listing set up our website is a little less important. We are primarily interested in new people finding our location and coming to visit. Google Maps will do a lot of the heavy lifting on this.

A website helps with one part of this step. If I've searched "coffee London bridge" in Google Maps I'm suddenly shown 20+ coffee shops. How do I choose? There are the obvious factors like proximity – I'm less likely to walk a mile if there's an equally attractive looking coffee shop closer.

If someone is deciding between two or more locations guess what the normal next step is. They'll quickly check the website. What are they looking for? Two things – the aesthetics (does it look like a cool place) and the basics – opening times & menu.

My goodness please don't hide away the basics. So many sites do this – they'll have a homepage with lots of beautiful photos of coffee, food and smiling staff members and maybe some text about their coffee varietals from the slopes of a Guatemalan volcano.

This is all lovely but if I'm standing under a dripping newsagents canopy sheltering from the rain on a stormy October afternoon looking for a darn place to grab a coffee all I want to know is whether the place is open before I traipse through the rain to get there.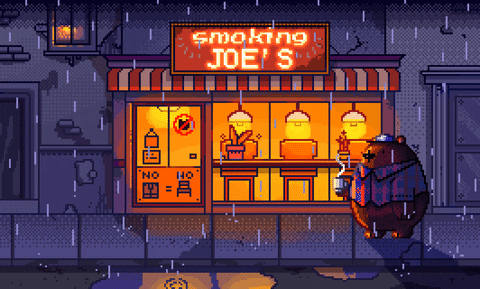 My decision is very unlikely to be based on whether they are using Guatemalan or Columbian beans at this point.

We recommend a single page website. The main information should be on one page which is the home page – the first point of contact with a visitor. The further you hide away the important information the more likely a visitor is to click away from your page – people are extremely fast to leave websites nowadays.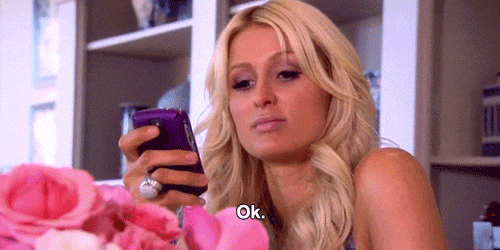 Doing this will make it i) much easier to build a site and ii) increase the number of people who actually come to your coffee shop which is, ultimately, what we are trying to do here.

Save some cash and time by keeping your website simple. Think about the needs of the people actually coming to your site. Don't just talk about your business, what you do and what you are good at. Talk about what they need to know: how can I get there, what sort of price should I expect, what food can I get there. It's a very simple shift but effective.

In terms of design make sure the site works well on mobile. This sort of website is called "responsive" ie. the site responds to the screen size. If it's a full computer screen it will respond and display at full size. If it's a phone screen (most likely) the site will squeeze down and readjust to fit that size. Certain design elements like menu bars and sidebars don't work well on mobile devices because there isn't really enough room for them to be functional.
Keep it simple and use a one page website that works perfectly on mobile devices. The majority of traffic online now is through mobile devices and the fact that you are presenting your site to people who are out and about looking for a cafe makes this doubly important.

Site builders like Squarespace and Strikingly will get the job done for you. Find a nice looking template and go from there. Because it's a single page site it won't take long to build – primarily copy/pasting in text and uploading some photos. Squarespace actually has a bunch of professionally designed Restaurant templates which will do the job: https://www.squarespace.com/templates/restaurant

3. Reviews – getting positive reviews for our coffee shop

Once you have the basic infrastructure set up you need to start getting some reviews on your Google Maps listing.

How many? Good question.

Look at your closest and best competitors. What do they have? Aim to have a higher star value than them but also more reviews. This will increase your visibility on Google Maps.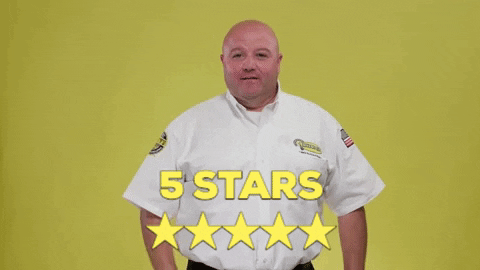 You might be thinking "well that's all very well and good but my closest competitors has been in business for years and are waaaay ahead". Thankfully most businesses don't have a concerted review strategy. They might have a little flyer or poster asking people to please review but that tends to be the limit.

How should you catch up and overtake? Well, first of all friends and family. Sure, I'm not meant to say this but we all know that's where we all start off anyway. Having a couple of solid reviews to start with will make it more likely for new reviewers to follow suit and leave reviews.

Incentivised reviews are not allowed by Google My Business. This covers not just incentivised good reviews but in fact any review. The obvious incentive for a coffee shop would be a free coffee for any review (good or bad) but strictly this is against Google My Business' terms and conditions.

One way around this would be to ask for people to fill out a comment card with their thoughts and a rating out of 5. This can be incentivised with a coffee – it's an internal system. When they hand it in ask if they'd like to share it online via Google Maps, explaining that it would really help. Of course this is a bit tricksy but technically you've incentivised the comment card review (which is internal) and then asked if they'd want to share online. If not that's cool – you can still (with permission) add comments as testimonials on your website. Just not on Google because it would need to be via their account.

One other way to get reviews is to ask for them at the right time. Again, no incentives here. Let's say someone has tagged you on Facebook or Instagram. Whilst you are top of mind this is the perfect time to send them a message and ask (politely) if they'd mind leaving a review. Again, just ask from an honest place explaining how it really helps your new business.

Finally, don't bother with paid for reviews. Yes, they can be purchased but it's better to just have in place an honest system for asking customers at the right times. Most people just need a small nudge and would be happy to if you ask. Purchasing reviews (especially en masse) is a good way to get your Google My Business account locked out. And because you are tied to that actual physical location this is a big problem!
4. Social Media – how should we use social media for our coffee shop?
Fourth, social media. This is a big one and will be an ongoing process. The items above are mainly about setup and (in the case of reviews) just being mindful to ask for them on a regular basis.

Social media though is something you'll need to keep putting work into. This doesn't mean every single day but it does means consistently over time. If you aren't willing to create a piece of content once per week I'd say give social media a miss for now. By all means claim all the social accounts you need (Facebook, Instagram, Youtube, Twitter, maybe Snapchat, maybe Pinterest). Use https://www.namecheckr.com/ to find matching social account names across the different platforms (so you don't end up with different names on each).

If you are committed to pushing out content what should you be doing?

First of all, cool it with the latte art. Enough already!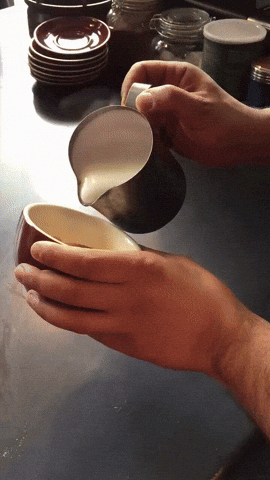 Scan the Instagram accounts of your competitors. Or indeed, any coffee shops worldwide. It's primarily pretty latte art. Pictures of coffee can only go so far. After the 100th picture of a latter the account becomes incredibly boring. Unless you have a genuinely world-class latte artist – if so by all means lean in on this angle. But chances are that this is not the case.

The key is to produce content that your audience is actually interested in. Sounds obvious but people don't do it. Instead cafes tend to produce content about themselves.

"We've just made some new cookies – come and get them"

"Loving these new beans"

"Got to have my oat milk!"

Etc. etc.

There's only a certain amount of mileage that you can get out of the products of a cafe. Latte art is the most egregious example but the same goes for open face sandwiches, bags of beans or cartons of milk. These are just not particularly interesting subjects to people outside of your organisation.

Stop talking about your specific store. Instead think larger. Think as if you were either a chain of coffee stores or a more general educational resource. Talk about coffee in the abstract – not your coffee specifically.

Practically what does this mean. Tutorial videos, education, expertise. Show people how to use an aeropress. What sort of grind is best for French press at home? What's the best way to make great coffee whilst backpacking?

In these examples we're teaching skills. "But wait, then people can make coffee at home and don't need us!" Well, they already could do this but don't. They are still going to come to your store for convenience. And by educating you've put you and your staff in the position of authority. Being teachers leads to trust – these guys know their coffee.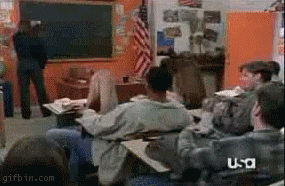 This is a complete about turn to the type of content most coffee shops put out. It's something useful for the viewer not for the coffee shop solely. What happens then? We start picking up viewers much faster. Word spreads. You'll have international followers. Sure these people may not be coming to your store directly but you get the buzz of being internationally known. You could convert that into revenue using online sales but let's not get too ahead of ourselves.

The main concept here is that by providing a service to people (creating content that they are genuinely interested in) you can build a following. It won't stop people coming to your store – in fact you'll see far more people coming in once your name gets out there.

That's content. What about format? This one is nice and easy: video.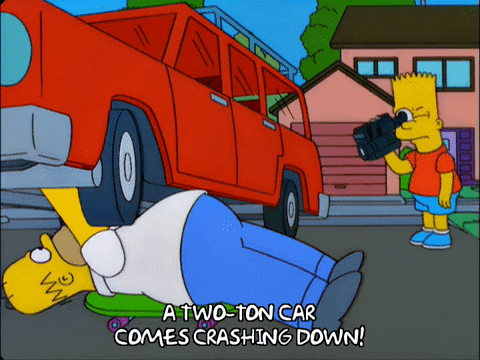 Video has much more reach on social media, regardless of the platform. All the social media platforms incentivise you to use video because it's more engaging for their users. The more their users stay on their site the more advertising revenue they get. Because of this Youtube, Facebook and the other platforms all want you to use video as much as possible.

When you upload video it's much more likely to get seen than text or photos. If you then add a little cash to boost the video (on Facebook and Instagram in particular) you'll suddenly get thousands of viewers instead of the 10s of viewers if you had simply posted a photo and left it at that.

Scared of video? Lots of people are. And this is great news! The more people are scared of doing video the more space online for us to grab audiences. Sure, you'll need to get over camera shyness. This is very doable though – it just requires doing it until you are comfortable. There's no shortcut here. I used to be horrible in front of a camera but just kept going until I was OK with the process.

One extra tip here: Go Live. Going Live to Facebook or Instagram forces you to just do it.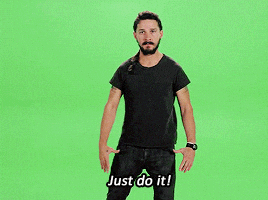 Otherwise you'll get stuck in your head and start stopping the recording at every um or er.

People expect you to be a person. You are coming to them as a person, a teacher. Those ums and ers can actually build your authenticity and personableness because, well, they are authentic! Much better than a highly polished corporate presentation from Starbucks. You're a local coffee expert remember – that's what people are here to see. So grab your iPhone and just start talking about your area of expertise.

We have a massive video series about this over on Youtube. The most relevant videos will be those about building an audience online but if you want to go deep I'd recommend starting at the beginning.

Marketing your coffee shop: Quick Summary
In summary we have a couple of steps to follow:
Make sure you grab your Google My Business listing and fill out all of the details.
Set up a basic one page website using Squarespace or a similar easy to use website builder.
Find your review target by looking at competitors and decide on how you are going to catch up and beat this number.
Use video on social media to deliver your expert voice about the subject. Stop talking about your coffee shop and instead teach people about the subject.
Post published:

October 21, 2019